Media Kit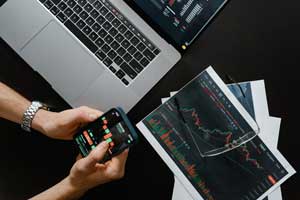 Welcome to www.alluniversity.info - the go-to online destination for students and potential students seeking information about universities and higher education institutes from around the world.
With over 9,000 institutions listed, we provide comprehensive information on courses, admission procedures, scholarships, and more. Our website also lists the world's top universities based on the QS world university ranking, as well as the top universities of each individual country. We also publish articles related to higher education, admission procedures, and tips and info for international students.
Monthly Visitor Statistics
Monthly Page Views
over 230,000
Monthly Total Visits
around 90,000
Monthly Unique Visitors
around 50,000
Every month, over 1,000 potential students contact universities by visiting our website.
Visitor Demographics
We attract visitors from all corners of the globe, with the top 10 countries being:
1 United States
2 Ethiopia
3 India
4 Bangladesh
5 Nigeria
6 United Kingdom
7 Pakistan
8 Philippines
9 Canada
10 Germany
Why Advertise with Us?
Reach a targeted audience of students and potential students who are actively seeking information about higher education institutions.
Enhance your brand visibility and increase your website traffic by featuring your ad on our website.
Choose from two types of ad slots to suit your needs: above the fold slots or side panel slots.
Ad content must be relevant to our website visitors, ensuring that your ads are seen by the right people.
Enjoy flexible ad duration options starting from a minimum of 30 days.
Provides you the distinct advantage of a dofollow link back to your page, enhancing your website's search engine visibility and domain authority.
Thank you for considering www.alluniversity.info as your advertising partner.
Request Quote
Don't miss out on the opportunity to connect with our engaged audience of students and potential students. Contact us today using the following form to receive a personalized quote and start advertising with us!