Effect of Corona on India's Education System
Effect of Corona on India's Education System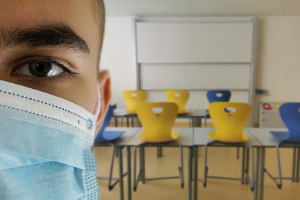 It is common for students to live and study on the same campus. Additionally, they're thriving cultural hotspots where students from all over the world come together to learn and socialize. The fast spread of the coronavirus (Covid-19) outbreak has had a profound impact on the foundations of this unique ecosystem, generating anxiety about the consequences for higher education.
For COVID-19, lockdown in India was implemented on March 25, 2020, affecting the school system in the country. The traditional education system has been transformed into a technological model by using educational technology to educate and assess students remotely. Teachers in India confront a variety of challenges while educating and evaluating students over the Internet.
The negative impact of covid on Indian education system
As part of the countrywide lockdown, the Indian government shuttered all educational establishments, affecting learners from elementary school to postgraduate college students.
While several external exams have been delayed, nearly all internal evaluations have been canceled. However, the postponement of the external examinations directly influences the educational and vocational destiny of students. As a result of this uncertainty, students who are stuck in the same class feel anxious. There would be an impact on college admissions in India and overseas for many students who had taken final/board examinations, and those tests have been postponed.
Many entrance exams and job recruitments have been canceled, which had a significant influence on the lives of students in higher education and those who had been preparing for years. Since the pandemic, there are no job openings in government, and young graduates are worried about losing their employment offers in the private sector. In light of the increase in unemployment, many students drop out of college and begin their professional careers too early, putting themselves at risk.
The positive impacts of covid on Indian education system
Learning using digital technology has been made easier with Covid-19. Teachers and kids are encouraged to become more digitally aware. Some schools are now using virtual conferencing technologies such as Google Meet or Skype to offer orientation, induction, and counseling sessions.
The epidemic has provided educators plenty of opportunities to strengthen their theoretical research work and familiarize themselves with technological approaches, which has been very helpful. Webinars have become a common way for students and professors worldwide to share expertise on comparable subjects. Doing more and more research would allow them to have more time to devote to professional growth.
Conclusion
As a result of the epidemic, new ways of transmitting information around the globe have opened up. In India, many individuals do not have access to the Internet, while others attend government-run institutions that are less well-equipped. Although many attempts were made to provide online education at all levels, not everyone could take advantage of it. This year's COVID boosted the implementation of digital technology in education. Instructors and students are being encouraged to become more tech-savvy as a result of blended learning.
On the other hand, teaching in the digital age has been a challenge for teachers accustomed to traditional techniques like books, lectures, and classrooms. Due to the current scenario, they needed a lot of training to be prepared for online teaching. Also, many students have struggled to get the digital learning tools to attend online classes.
Comments
Write your comment here with feedback on this article.
Related Links
Following topic(s) are related to this article.