Fudan University
Fudan University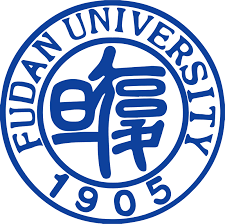 Fudan University, located in Shanghai, China, is a prestigious institution renowned for its commitment to academic excellence and intellectual innovation. Founded in 1905, Fudan University has established itself as one of China's leading universities and is highly regarded globally. With a strong emphasis on interdisciplinary studies and research, Fudan University offers a wide range of programs in fields such as humanities, social sciences, natural sciences, engineering, and medicine. The university is dedicated to nurturing talented individuals, promoting cultural exchange, and contributing to society through cutting-edge research and education.
Based on the QS World University Ranking of 2023, Fudan University is positioned as the #34 top university in the world, which makes it the #3 top university in China. The university's global rank decreased by 3 points from last year.
University Profile
Ranking

#34

#3

University Name
Fudan University
Name in Local Language
复旦大学
Year Established
1905
Contact
Address

220 Handan Road

,

Shanghai

,

Shanghai Province

,

China

Phone
+86 (21) 65642222
Fax
+86 (21) 65649524
Website
Email
Click here to send email
More Links
Programs and Courses
| | | | | |
| --- | --- | --- | --- | --- |
| | Bachelor's Degrees | Master's Degrees | Doctorate Degrees | Diplomas |
| Arts & Humanities | | | | n/a |
| Business & Social Sciences | | | | n/a |
| Engineering | | | | n/a |
| Language & Cultural Studies | n/a | | | n/a |
| Medicine & Health | | | | n/a |
| Science & Technology | | | | n/a |
Click the following button to see a list of programs and courses offered by Fudan University.
View Course List
Admission Info
To gain admission to Fudan University, applicants must meet the specific requirements and undergo a competitive selection process. The admission criteria vary depending on the program applied for but typically include an assessment of academic performance, previous qualifications, and English language proficiency. Additionally, applicants may need to submit personal statements, and letters of recommendation, and undergo interviews or entrance examinations for certain programs. Fudan University evaluates applicants holistically, considering their academic potential, achievements, and other relevant experiences, to ensure a diverse and talented student community.
| | |
| --- | --- |
| International Students Allowed | Yes |
| Student Body | Men and Women |
Scholarship and Financial Aids
Fudan University offers a range of scholarships to support outstanding students and promote educational opportunities. These scholarships cater to both domestic and international students across various disciplines. Merit-based scholarships are available to reward exceptional academic achievements, while scholarships based on specific criteria such as leadership, community engagement, and innovation are also provided. Additionally, there are scholarships available for research programs, postgraduate studies, and financial assistance programs to support students in need. Fudan University actively encourages eligible students to explore the scholarship options and apply, as these scholarships can provide invaluable financial support and enhance the overall university experience.
Report Incorrect Information
Information on Fudan University was last updated on May 22, 2023.