Islamic University of Madinah
Islamic University of Madinah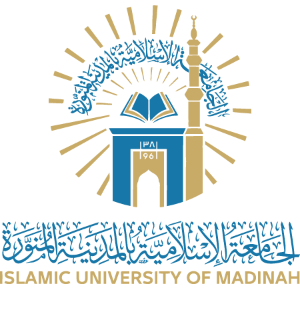 The Islamic University of Madinah is a prestigious public university located in the city of Madinah, Saudi Arabia. Established in 1961, the university is dedicated to promoting Islamic knowledge and values through its academic programs and research initiatives. The university offers a wide range of undergraduate and graduate programs in Islamic studies, Arabic language, and other related fields. The curriculum is designed to provide students with a deep understanding of Islamic principles and practices, as well as the skills necessary to apply these principles in a contemporary context. The Islamic University of Madinah is known for its rigorous academic standards and its commitment to producing graduates who are well-versed in Islamic scholarship and who can serve as leaders in their communities. With its long-standing reputation as a leading institution of Islamic education, the Islamic University of Madinah is a destination of choice for students seeking a comprehensive and authentic education in Islamic studies.
University Profile
| | |
| --- | --- |
| University Name | Islamic University of Madinah |
| Name in Local Language | الجامعة الإسلامية بالمدينة المنورة |
| Year Established | 1961 |
Contact
Address

Al Jamiah

,

Al-Madinah Al-Munowarrah

,

Saudi Arabia

Phone
920022042
Website
Email
Click here to send email
More Links
Programs and Courses
| | | | | |
| --- | --- | --- | --- | --- |
| | Bachelor's Degrees | Master's Degrees | Doctorate Degrees | Diplomas |
| Arts & Humanities | | | | n/a |
| Business & Social Sciences | n/a | n/a | n/a | n/a |
| Engineering | n/a | | n/a | n/a |
| Language & Cultural Studies | | | | n/a |
| Medicine & Health | n/a | n/a | n/a | n/a |
| Science & Technology | | | n/a | n/a |
Click the following button to see a list of programs and courses offered by Islamic University of Madinah.
View Course List
Admission Info
The Islamic University of Madinah has specific admission requirements that applicants must meet to be considered for admission. These requirements are as follows:

1. Applicants must be Muslim males aged between 17 and 30 years old.

2. Applicants must have a high school diploma or its equivalent, with a minimum average score of 80% (or a GPA of 3.0) in their final year of study.

3. Applicants must provide evidence of proficiency in Arabic, which is the language of instruction at the university. This can be demonstrated by passing a standardized Arabic language test, such as the Arabic Language Proficiency Test (ALPT) or the Test of Arabic as a Foreign Language (TAFSIR).

4. Applicants must provide a medical certificate stating that they are in good health and free from any infectious diseases.

5. Applicants must provide a certificate of good conduct, which demonstrates that they have no criminal record.

6. Applicants must also submit a completed application form, along with other required documents such as academic transcripts, passport-sized photos, and a copy of their passport.

It is important to note that meeting the admission requirements does not guarantee admission to the Islamic University of Madinah. Admission is competitive, and applicants may be required to pass additional tests or interviews to be considered for acceptance.
Scholarship and Financial Aids
The Islamic University of Madinah provides a number of scholarships to its students to support their academic and personal development. Some of the scholarships offered by the university include:

Tuition fee waiver: The university offers full or partial tuition fee waivers to students who have financial needs and who meet specific academic requirements.

Living expenses allowance: The university provides a monthly living expenses allowance to eligible students to cover the costs of accommodation, food, and other personal expenses.

Merit-based scholarships: The university awards scholarships to students who have achieved exceptional academic performance or who have demonstrated leadership potential.

Zakat Fund: The university has a Zakat Fund that provides financial assistance to students who are in need due to personal or family circumstances.

External scholarships: The university partners with external organizations and donors to offer additional scholarship opportunities to students.

It is important to note that the availability and amount of scholarships may vary depending on factors such as academic performance, financial need, and the availability of funds. Students are encouraged to inquire about scholarship opportunities and eligibility criteria directly with the university's scholarship office.
Related Articles
Following is a list of 1 article(s) related to Islamic University of Madinah or higher education systems of Saudi Arabia.
Saudi Arabia has made significant strides in the field of higher education, with numerous public and private universities offering programs in various fields. The government has invested heavily in education, leading to an increase in the number of students enrolled in universities across the country. International students also have the opportunity to study in Saudi Arabia, with various scholarships available to support their studies.
[Read More]
Report Incorrect Information