Monash University
Monash University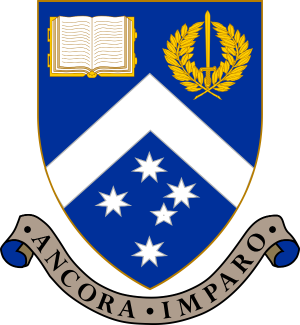 Monash University is a public research university located in Melbourne, Australia. It is the largest university in Australia.
Monash University, Australia's largest university, was founded in 1958 as a result of the Murray Report, which recommended the establishment of a second university in Victoria. Named after Sir John Monash, a distinguished Australian soldier and engineer, Monash has grown rapidly since its inception, with over 65,000 students enrolled across its seven campuses in Australia and Malaysia.
Monash is a member of the prestigious Group of Eight, a coalition of Australia's leading research universities. It is also home to a number of world-class research facilities, including the Monash Biomedical Imaging Centre, the Monash Centre for Synchrotron Science, and the Monash Law Chambers.
Monash offers a wide range of undergraduate and postgraduate programs in a variety of fields, including arts, business, design, education, engineering, health sciences, information technology, law, and science. The university is known for its strong academic excellence, with its graduates highly sought-after by employers around the world. The university is also known for its strong research focus, with over 100 research centers and institutes.
Based on the QS World University Rankings of 2023, Monash University is positioned as the #57 top university in the world, which makes it the #6 top university in Australia. The university's global rank is improved by 1 point from last year.
University Profile
Ranking

#42

#5

University Name
Monash University
Year Established
1958
Motto
Ancora imparo
Motto in English
I am still learning
Contact
Address

Wellington Road

,

Clayton

,

Victoria

,

Australia

Phone
+61 (0)3 9905 6000
Fax
+61 (0)3 9905 4007
Website
Email
Click here to send email
More Links
Programs and Courses
| | | | | |
| --- | --- | --- | --- | --- |
| | Bachelor's Degrees | Master's Degrees | Doctorate Degrees | Diplomas |
| Arts & Humanities | | | | |
| Business & Social Sciences | | | | |
| Engineering | | | | |
| Language & Cultural Studies | n/a | n/a | | n/a |
| Medicine & Health | | | | |
| Science & Technology | | | | |
Click the following button to see a list of programs and courses offered by Monash University.
View Course List
Admission Info
Find information below on admission to Monash University.
| | |
| --- | --- |
| International Students Allowed | Yes |
| Student Body | Men and Women |
| Admission Info | Click here |
Scholarship and Financial Aids
Click on the following links to get information on scholarships and/or financial aids offered by Monash University.
Related Articles
Following is a list of 2 article(s) related to Monash University or higher education systems of Australia.
The Group of Eight (Go8) is a coalition of Australia's leading research-intensive universities. The group comprises eight universities, which are the University of Melbourne, the Australian National University, the University of Sydney, the University of Queensland, the University of Western Australia, the University of Adelaide, Monash University, and UNSW Sydney. They are known for their academic excellence, research output, and strong international reputation.
[Read More]
If you have planned and prepared yourself to migrate to Australia for studies, tips in this article will help make your life easier in an Australian university as an international student.
[Read More]
Report Incorrect Information