Zhejiang University
Zhejiang University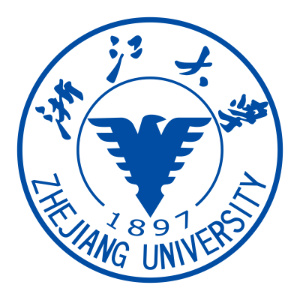 Zhejiang University (ZJU), also known as Zheda, is a public research university located in Hangzhou, Zhejiang Province, China. It is one of the most prestigious universities in China and the world. It was founded in 1897. After the 1911 Revolution, the university was shut down by the government in 1914 and was re-established as National Third Chungshan University in 1927 and soon renamed as National Chekiang University (NCKU) in 1928. NCKU was one of the leading universities in China during the Republican era.
During the Chinese Civil War, NCKU was temporarily evacuated to Guiyang, Guizhou Province, but returned to Hangzhou after the war. In 1949, after the establishment of the People's Republic of China, NCKU was renamed Zhejiang University.
In the 1950s and 1960s, Zhejiang University was led by its Vice President Liu Dan, who chose to construct a new campus near the Laohe Hill. The campus came into use in 1956, now known as the Yuquan Campus. The former campus of Zhejiang University at Huajiachi was then used by Zhejiang Agricultural University. In the same year, as decided by Vice President Liu, Zhejiang University again started to offer sciences education in addition to the remaining engineering education, despite the prevailing Soviet influence on higher education where specialized universities are preferred.
Zhejiang University experienced a period of rapid development in the 1980s and 1990s. The university was designated as a Project 211 university in 1995 and a Project 985 university in 1998. ZJU was also selected as one of the nine members of the C9 League, a consortium of top Chinese universities.
Today, Zhejiang University is one of the leading universities in China. It is consistently ranked among the top universities in China by major international rankings. ZJU is known for its strong academic programs in a wide range of fields, including science, engineering, medicine, economics, and management. ZJU is also a global university, and it has partnerships with universities around the world. The university offers a variety of exchange programs and opportunities for international students. It is home to 7 faculties, 36 schools, and 2 research institutes. ZJU also has a number of affiliated hospitals and research centers.
Based on the QS World University Rankings of 2023, Zhejiang University is positioned as the #42 top university in the world, which makes it the #4 top university in China. The university's global rank is improved by 3 points from last year.
University Profile
Ranking

#44

#3

University Name
Zhejiang University
Name in Local Language
浙江大学
Year Established
1897
Motto
Truth and Innovation
Contact
Address

38 Zheda Road

,

Hangzhou

,

Zhejiang Province

,

China

Phone
+86 (571) 8795 1020
Fax
+86 (571) 8795 1358
Website
Email
Click here to send email
More Links
Programs and Courses
| | | | | |
| --- | --- | --- | --- | --- |
| | Bachelor's Degrees | Master's Degrees | Doctorate Degrees | Diplomas |
| Arts & Humanities | | | | n/a |
| Business & Social Sciences | | | n/a | n/a |
| Engineering | | | | n/a |
| Language & Cultural Studies | n/a | | n/a | n/a |
| Medicine & Health | n/a | n/a | n/a | n/a |
| Science & Technology | n/a | | | n/a |
Click the following button to see a list of programs and courses offered by Zhejiang University.
View Course List