Paris Sciences et Lettres University
Paris Sciences et Lettres University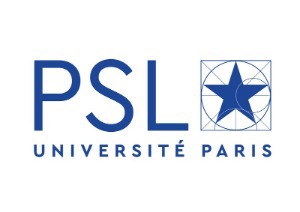 Paris Sciences et Lettres University, commonly referred to as PSL, is a public research university located in Paris, France. It was founded in 2010 as a union of several leading institutions, including École normale supérieure, Collège de France, and Sorbonne University. PSL is a multidisciplinary university that offers undergraduate and graduate programs across a range of fields, including sciences, humanities, social sciences, and arts. The university has a strong reputation for academic excellence and is consistently ranked among the top universities in France and Europe. PSL is also a member of several international networks and partnerships, including the League of European Research Universities and the European University Alliance for Global Health. The university has a diverse and international student community, with more than 5,000 students from over 130 countries enrolled in 2021. PSL's central location in Paris also offers students unique opportunities to engage with the city's cultural and intellectual resources.
Based on the QS World University Rankings of 2023, Paris Sciences et Lettres University is positioned as the #26 top university in the world, which makes it the #1 top university in France. The university's global rank is improved by 18 points from last year.
University Profile
Ranking

#24

#1

University Name
Paris Sciences et Lettres University
Name in Local Language
Université PSL
Acronym
PSL
Year Established
2010
Motto
Sapere Aude
Contact
Address

60 rue Mazarine

,

Paris

,

France

Phone
(33)1 85 76 08 70
Website
More Links
Programs and Courses
| | | | | |
| --- | --- | --- | --- | --- |
| | Bachelor's Degrees | Master's Degrees | Doctorate Degrees | Diplomas |
| Arts & Humanities | n/a | | | n/a |
| Business & Social Sciences | n/a | | | n/a |
| Engineering | n/a | | n/a | n/a |
| Language & Cultural Studies | n/a | | n/a | n/a |
| Medicine & Health | n/a | | n/a | n/a |
| Science & Technology | n/a | | | n/a |
Click the following button to see a list of programs and courses offered by Paris Sciences et Lettres University.
View Course List
Admission Info
Admission requirements for Paris Sciences et Lettres University vary depending on the program and level of study. Undergraduate applicants must have a high school diploma or equivalent and may be required to pass an entrance exam or submit additional materials such as essays or letters of recommendation. Graduate applicants must hold a bachelor's degree or equivalent and may be required to demonstrate proficiency in the language of instruction, typically French or English. Some programs may also require standardized test scores, such as the GRE or GMAT. PSL has a competitive admissions process and evaluates applicants based on academic achievement, the potential for success in their chosen field, and other factors such as research experience, extracurricular activities, and personal qualities. International students must also provide documentation of their immigration status and may need to obtain a visa to study in France.
Scholarship and Financial Aids
Paris Sciences et Lettres University offers several scholarships and financial aid options to support students in their academic pursuits. The university provides need-based financial aid to students who demonstrate financial need, as well as merit-based scholarships for outstanding academic achievement. Some programs may also offer specific scholarships or fellowships, such as the PSL-ITI Fellowship for PhD students in information technology and the PSL-Qlife PhD Program in Quantitative Life Sciences. Additionally, the university participates in various national and international scholarship programs, such as the French Government Scholarship and the Erasmus+ Program. These programs offer financial support to students for studying abroad or pursuing research opportunities. PSL is committed to providing access to higher education and encourages students from diverse backgrounds to apply for financial aid and scholarships.
Report Incorrect Information