Humboldt University of Berlin
Humboldt University of Berlin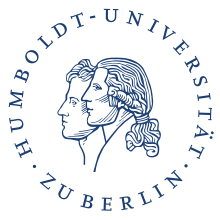 The Humboldt University of Berlin (German: Humboldt-Universität zu Berlin, abbreviated HU Berlin) is a public research university in the central borough of Mitte in Berlin, Germany. It has been conferred the title of "University of Excellence" under the German Universities Excellence Initiative.
The history of Humboldt University of Berlin can be traced back to the early 19th century, when the Prussian statesman and philosopher Wilhelm von Humboldt envisioned a new type of university. Humboldt wanted to create a university where scholars would be free to pursue their own research interests and to teach students in a way that would inspire them to think critically and independently.
In 1809, King Friedrich Wilhelm III of Prussia granted Humboldt permission to establish a new university in Berlin. The university, which was originally named after Frederick William III, opened its doors to students in 1810.
In the 19th century, Humboldt University made significant contributions to a wide range of fields, including philosophy, history, law, medicine, and the natural sciences.
In the early 20th century, Humboldt University continued to be a center of academic excellence. However, the university was also affected by the political turmoil of the time. During the Nazi era, many Jewish and liberal scholars were expelled from the university. After World War II, Humboldt University was located in the Soviet sector of Berlin. During this period, the university was subject to communist ideology and censorship.
After the fall of the Berlin Wall in 1989, Humboldt University regained its academic independence. The university has since undergone a major transformation, and it is now one of the leading research universities in Germany.
Humboldt University is a vibrant and exciting place to study and research. It is located in the heart of Berlin, one of the most cosmopolitan and dynamic cities in the world. The university offers students a unique opportunity to learn from and collaborate with some of the leading scholars and scientists in their fields.
Based on the QS World University Rankings of 2023, Humboldt University of Berlin is positioned as the #131 top university in the world, which makes it the #5 top university in Germany. The university's global rank decreased by 3 points from last year.
University Profile
| | |
| --- | --- |
| Ranking | #7 |
| University Name | Humboldt University of Berlin |
| Name in Local Language | Humboldt-Universität zu Berlin |
| Acronym | HU |
| Year Established | 1810 |
Contact
Address

Unter den Linden 6

,

Berlin

,

Berlin

,

Germany

Phone
+49 (30) 20930
Fax
+49 (30) 2093 2729
Website
More Links
Programs and Courses
| | | | | |
| --- | --- | --- | --- | --- |
| | Bachelor's Degrees | Master's Degrees | Doctorate Degrees | Diplomas |
| Arts & Humanities | | | | n/a |
| Business & Social Sciences | | | | n/a |
| Engineering | n/a | | n/a | n/a |
| Language & Cultural Studies | | | | n/a |
| Medicine & Health | | | | n/a |
| Science & Technology | | | | n/a |
Click the following button to see a list of programs and courses offered by Humboldt University of Berlin.
View Course List
Admission Info
Find information below on admission to Humboldt University of Berlin.
| | |
| --- | --- |
| International Students Allowed | Yes |
| Student Body | Men and Women |
| Admission Info | Click here |
Scholarship and Financial Aids
Click on the following links to get information on scholarships and/or financial aids offered by Humboldt University of Berlin.
Related Articles
Following is a list of 1 article(s) related to Humboldt University of Berlin or higher education systems of Germany.
The German education system believes in top-quality research and study. Although most of the institutions here for higher education are provided funds by the state, education is subsided. The fees in German universities may range from 400-500 Euros per year for outsiders. The small fee structure may have the lowest of 170 Euros to a highest of 700 euros.
[Read More]
Report Incorrect Information