Nagoya University
Nagoya University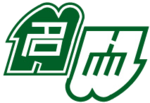 Nagoya University (名古屋大学) is located in Nagoya, Aichi, Japan. It is among the seven largest universities in the country. It has over 15,000 students who major in fields that include Agriculture, Economics, Engineering, Law, Mathematics, and Science.
Nagoya University can trace its origins to 1871. It was just a temporarily established medical school. It gained its current name in 1939. Many students come from the Tokai region, but the college does have some students from many different areas of the country. It also currently hosts more than 1300 foreign students.
In 1939, the Nagoya Higher Medical School was merged with the Nagoya Technical Institute to form Nagoya Imperial University (名古屋帝国大学), the last Imperial University of the Japanese Empire. Nagoya Imperial University had five schools: Medicine, Engineering, Science, Letters, and Economics.
After World War II, Nagoya Imperial University was renamed Nagoya University (名古屋大学) in 1947 and became a Japanese national university. In the postwar years, Nagoya University expanded rapidly, establishing new schools and departments.
In the 1950s and 1960s, Nagoya University became a leading center for research in science and engineering. In the 1970s and 1980s, Nagoya University continued to expand its research programs and establish new schools and departments. The university also began to focus on internationalization, and established a number of English-taught programs.
Nagoya University today is a world-class research university with a strong reputation for academic excellence. It is known for its strong programs in science, engineering, medicine, and social sciences. Nagoya University has also produced a number of notable alumni, including six Nobel laureates.
Based on the QS World University Rankings of 2023, Nagoya University is positioned as the #112 top university in the world, which makes it the #6 top university in Japan. The university's global rank is improved by 6 points from last year.
University Profile
| | |
| --- | --- |
| Ranking | #7 |
| University Name | Nagoya University |
| Name in Local Language | 名古屋大学 |
| Year Established | 1871 |
| Colors | Green |
Contact
Address

Furo-cho, Chikusa-ku

,

Nagoya

,

Aichi

,

Japan

Phone
+81 (52) 789 2044
Fax
+81 (52) 789 2045
Website
Email
Click here to send email
More Links
Admission Info
Find information below on admission to Nagoya University.
| | |
| --- | --- |
| International Students Allowed | Yes |
| Student Body | Men and Women |
| Admission Info | Click here |
Scholarship and Financial Aids
There is no information found on scholarships or financial aids offered by Nagoya University. You may like to visit their website for more details.
Related Articles
Following is a list of 2 article(s) related to Nagoya University or higher education systems of Japan.
Experience student life in Japan, where academic rigor meets cultural immersion. Explore traditions, tackle academic pressures, embrace extracurriculars, and find balance in a blend of heritage and modernity.
[Read More]
Japanese universities are highly respected in Asia. When you are studying here, you will have more advanced knowledge than others who are studying in other parts of the world. There are graduate schools, professional training colleges, colleges of technology, colleges, and junior colleges where you can hone your skills.
[Read More]
Report Incorrect Information