KAIST - Korea Advanced Institute of Science & Technology
KAIST - Korea Advanced Institute of Science & Technology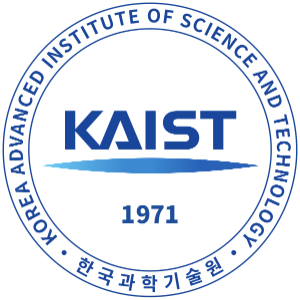 The Korea Advanced Institute of Science & Technology (KAIST) is a national research university located in Daedeok Innopolis, Daejeon, South Korea. It was founded in 1971 by the Korean government as the nation's first public, research-oriented science and engineering institution. It was initially modeled after the Massachusetts Institute of Technology (MIT), with an emphasis on hands-on learning and research.
In its early years, KAIST focused on developing undergraduate programs in science and engineering. In the 1980s, the university began to expand its graduate programs and research activities. In the 1990s, KAIST established new schools in business and the humanities.
Today, KAIST is a leading university in science and engineering, and is a major center for entrepreneurship and innovation. It is one of the most prestigious universities in South Korea, and is ranked among the top universities in the world.
KAIST has played a significant role in the development of South Korea's science and technology sector. The university has produced many of the country's leading scientists, engineers, and entrepreneurs. KAIST has also been instrumental in the development of new technologies, such as semiconductors, telecommunications, and robotics.
KAIST offers a wide range of undergraduate and graduate programs in science, engineering, business, and the humanities. The university has five colleges, seven schools, 13 graduate schools, and 27 departments. It has a strong international focus, and attracts students and faculty from all over the world. The university offers English-language programs at all levels, and has a number of exchange and partnership agreements with universities around the world.
KAIST is a highly selective university, and admission is based on a combination of academic achievement, extracurricular activities, and letters of recommendation.
Based on the QS World University Rankings of 2023, KAIST - Korea Advanced Institute of Science & Technology is positioned as the #42 top university in the world, which makes it the #2 top university in South Korea. The university's global rank decreased by 1 point from last year.
University Profile
Ranking

#56

#2

University Name
KAIST - Korea Advanced Institute of Science & Technology
Name in Local Language
한국과학기술원
Acronym
KAIST
Year Established
1971
Contact
Address

291 Daehak-ro(373-1 Guseong-dong)

,

Yuseong-gu

,

Daejeon

,

South Korea

Phone
+82-42-350-2114
Fax
+82-42-350-2210 (2220)
Website
Email
Click here to send email
More Links
Programs and Courses
| | | | | |
| --- | --- | --- | --- | --- |
| | Bachelor's Degrees | Master's Degrees | Doctorate Degrees | Diplomas |
| Arts & Humanities | n/a | n/a | n/a | n/a |
| Business & Social Sciences | n/a | n/a | n/a | n/a |
| Engineering | n/a | | n/a | n/a |
| Language & Cultural Studies | n/a | n/a | n/a | n/a |
| Medicine & Health | n/a | n/a | n/a | n/a |
| Science & Technology | n/a | | n/a | n/a |
Click the following button to see a list of programs and courses offered by KAIST - Korea Advanced Institute of Science & Technology.
View Course List
Scholarship and Financial Aids
There is no information found on scholarships or financial aids offered by KAIST - Korea Advanced Institute of Science & Technology. You may like to visit their website for more details.
Related Articles
Following is a list of 1 article(s) related to KAIST - Korea Advanced Institute of Science & Technology or higher education systems of South Korea.
Flexible learning has emerged as an important development in education in South Korea, offering learners more choices, accessibility, and personalized learning options. It has allowed learners to access high-quality resources and expertise from around the world and improve their engagement and motivation in the learning process. However, there are still challenges to be addressed, such as the digital divide and the need to ensure the quality and accessibility of flexible learning programs.
[Read More]
Report Incorrect Information