University of California, Berkeley
University of California, Berkeley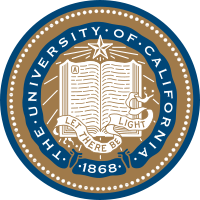 The University of California, Berkeley, commonly referred to as UC Berkeley, is a public research university located in Berkeley, California. It was founded in 1868 and is the flagship institution of the University of California system. UC Berkeley offers undergraduate and graduate programs across a wide range of fields, including the arts, humanities, social sciences, and STEM disciplines. The university is known for its academic rigor, distinguished faculty, and commitment to research and innovation. UC Berkeley is also home to several world-renowned research centers, including the Lawrence Berkeley National Laboratory and the Berkeley Lab, which conduct cutting-edge research in fields such as energy, health, and the environment. The university has a diverse and international student body, with over 43,000 students enrolled in 2021.
Based on the QS World University Rankings of 2023, University of California, Berkeley is positioned as the #27 top university in the world. The rank is improved by 5 points from last year.
University Profile
Ranking

#10

#4

University Name
University of California, Berkeley
Acronym
UC Berkeley
Year Established
1868
Motto
Fiat Lux
Motto in English
Let there be light
Colors
Yale blue and California gold
Contact
Address

110 Sproul Hall, #5800

,

Berkeley

,

California

,

United States

Phone
+1 (510) 642 7464
Fax
+1 (510) 643 5499
Website
Email
Click here to send email
More Links
Programs and Courses
| | | | | |
| --- | --- | --- | --- | --- |
| | Bachelor's Degrees | Master's Degrees | Doctorate Degrees | Diplomas |
| Arts & Humanities | | | | n/a |
| Business & Social Sciences | | | | n/a |
| Engineering | | | | n/a |
| Language & Cultural Studies | | | | n/a |
| Medicine & Health | | | | n/a |
| Science & Technology | | | | n/a |
Click the following button to see a list of programs and courses offered by University of California, Berkeley.
View Course List
Admission Info
Admission to UC Berkeley is highly competitive and the requirements vary depending on the program and level of study. Undergraduate applicants must have a high school diploma or equivalent and submit standardized test scores, such as the SAT or ACT. They must also submit transcripts, essays, and letters of recommendation, and may be required to demonstrate proficiency in English if it is not their first language. Graduate applicants must hold a bachelor's degree or equivalent and submit transcripts, standardized test scores, letters of recommendation, and a statement of purpose. Some programs may also require additional materials, such as writing samples or portfolios. UC Berkeley evaluates applicants based on academic achievement, the potential for success in their chosen field, and other factors such as research experience, work experience, and personal qualities. International students must also provide documentation of their immigration status and may need to demonstrate proficiency in English or obtain a visa to study in the United States.
| | |
| --- | --- |
| International Students Allowed | Yes |
| Student Body | Men and Women |
| Undergraduate Admission Info | Click here |
| Graduate Admission Info | Click here |
Scholarship and Financial Aids
UC Berkeley offers a range of scholarships and financial aid options to support students in their academic pursuits. The university provides need-based financial aid to students who demonstrate financial need, as well as merit-based scholarships for outstanding academic achievement. Some programs may also offer specific scholarships or fellowships, such as the Berkeley Graduate Fellowships in the Humanities, the Chancellor's Public Service Fellowship, and the Berkeley Law Opportunity Scholarship for underrepresented students in law. Additionally, UC Berkeley participates in several national and international scholarship programs, such as the Fulbright Program and the Rhodes Scholarship. These programs offer financial support to students for studying abroad or pursuing research opportunities. The university is committed to making higher education accessible to students from all backgrounds and encourages students to explore the various scholarship and financial aid options available to them.
Nobel Laureates
The number of Nobel laureates affiliated with University of California, Berkeley is as follows.
| | |
| --- | --- |
| As of Year | 2023 |
| Total Laureates | 87 |
Related Articles
Following is a list of 5 article(s) related to University of California, Berkeley or higher education systems of United States.
Report Incorrect Information