Top 10 Universities in China
Top 10 Universities in China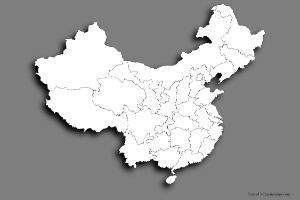 The Chinese government has invested heavily on research and higher education. There are so many great universities in the country, but below are the top 10 in the list.
For unprecedented three years now, it has been ranked as one of the best universities in the country. Just like some of the academic institutions, Tsinghua University belongs to the country's 'C9 League group'.
Currently, Tsinghua University has about 19 off campuses and more than 50,000 students including about 12,000 international students. It is a multidisciplinary institution. Below are some of the following departments here:
Architecture
Business & Management
Art & Design
Chemistry
Chemical Engineering
Civil & Structural Engineering
Electrical & electronic engineering
Computer science
Modern languages
Physics & astronomy
Statistics
Politics
Mechanical Engineering and many more.
Peking University is one of the leading universities in China; it is based in Beijing. It has been in existence since 1898. Currently, Peking University has more than 30,000 students, about 25% of whom are postgraduates. Students from all over the world come here to study courses like:
Accountancy & Finance
English Language & Literature
Dentistry
Modern Languages
Environmental Studies
Pharmacy & Pharmacology
Law and many more.
Fudan University is located in the country's largest city, Shanghai; it has about 17 schools, about 40,000 students including 45,000 international students.
This amazing university has Shanghai institute of Visual Arts, plus 10 functional teaching hospitals. Globally, Fudan University is known as one of the foremost institutions where students can study politics and Modern Languages.
Shanghai Jiao Tong University

This is one of the topmost universities in Shanghai, offering more than:
50 undergraduate programs
250 Master's degree programs, and
30 doctorate programs
This great university boasts of 37000 students, and about 1,800 international students; most of these students come from Africa, Asia and South America. Shanghai Jiao Tong University is proficient in the following academic programs:
Electrical engineering
Civil engineering
Architecture
Statistics
Mechanical engineering
Art & Design
Material Sciences and many more.
University of Science and Technology of China

It is located in the city of Hefei; about four hour's drive from the South of Beijing. Founded in 1958, but moved to Hefei during the Cultural Revolution in 1970. University of Science and Technology of China offers over 50 courses including Medicine, Pharmacy, Nursing, Philosophy, Psychology, and so on.
Established in 1902, although this academic institution has witnessed a lot of reforms since 258 AD. Currently, it has an enrolment of more than 20,000 students, 800 international students. Its main campus is situated in Nanjing; a city well-known for its historical and cultural significance. Nanjing University is among the highest ranked institutions where you will study architecture and 22 other courses.
Beijing Normal University now host more than 20,000 students; it has a credible research centres and laboratories plus a six-hectare 'Science Park'. It offers 14 courses for their students. It has received a wide range of admirations and amazing feedbacks from previous students.
Zhejiang University is located in Hangzhou city, about three hour's drive from Shanghai. Currently, Zhejiang University has over 45,000 students, 2000 international students, a functional academic library and also rank highest in the following courses Civil Engineering, Electrical Engineering, Material Sciences, Chemistry, architecture, agriculture & Culture.
Located in Wuhan, and ranked 58th university in Asia. Renowned for its palatial buildings fusing Eastern and Western styles. Boasting of over 50,000 students, 3500 international students, featuring over 10 courses in Humanities, Sciences and Arts.
Named after Sun Yat- Sen, the father of Republic of China. Established in 1924. Situated in Guangdong, and presently enrols more than 3,500 students. Acclaimed one of the best universities in China, and features over 16 accredited courses.
Comments
Write your comment here with feedback on this article.
Related Links
Following topic(s) are related to this article.